The BAT Advantage
Brooklyn Army Terminal offers tenants tangible and valuable advantages, from proximity to transit and logistics, to secure, long-term, affordable leases and a range of amenities and financial incentives.
Space to Grow. Stability to Thrive.
Managed by New York City Economic Development Corporation (NYCEDC), a nonprofit committed to creating jobs and retaining businesses in NYC, BAT tenants benefit from secure, long-term leases and affordable rents, with flexibility to lease additional space as businesses grow.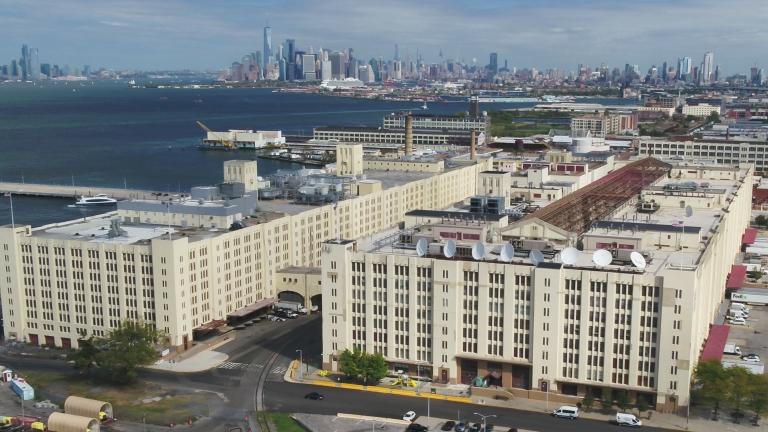 Connected to Points Beyond
Our Sunset Park location, with proximity to the nation's best-trained workforce, provides easy commutes for employees (via NYC Ferry, subway, and bus) and access to New York City's extensive freight and logistics network for transporting raw materials and finished goods to the massive local marketplace and beyond.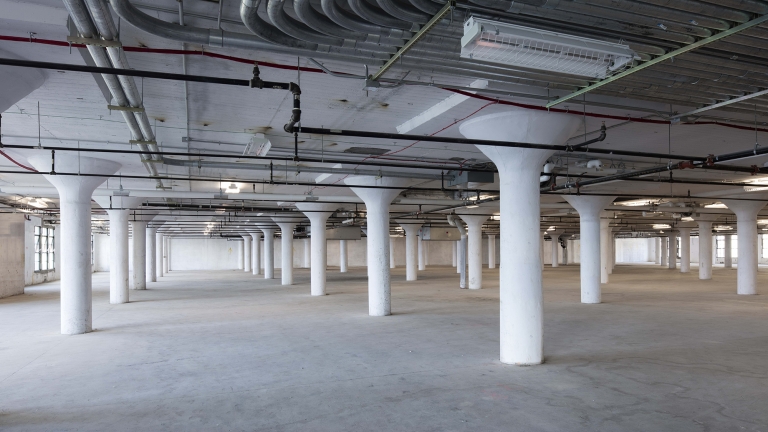 Interested in space at BAT?
Take the first step and complete our Space Inquiry Form.
Fill out the form
Available Space
Leasing opportunities at BAT often outshine those of other local industrial spaces. BAT has space available in a variety of configurations, with individual spaces from 4,500 to 39,000 square feet and the ability to be combined on floor plates ranging up to 200,000 square feet.
Find square footage (SF) information and links to related floor plans below. To learn more about available space and rent pricing, please submit a Space Inquiry Form or contact us by phone:
Rich Novak: 212.713.6858
Amanda K. Gerhardt: 212.709.0829
Rico T. Murtha: 212.390.1368
Helen M. Paul: 212.841.7575
Please note: the contact information provided is for BAT leasing opportunities and space inquiries only. For event inquiries, contact [email protected]. For press inquiries, contact [email protected].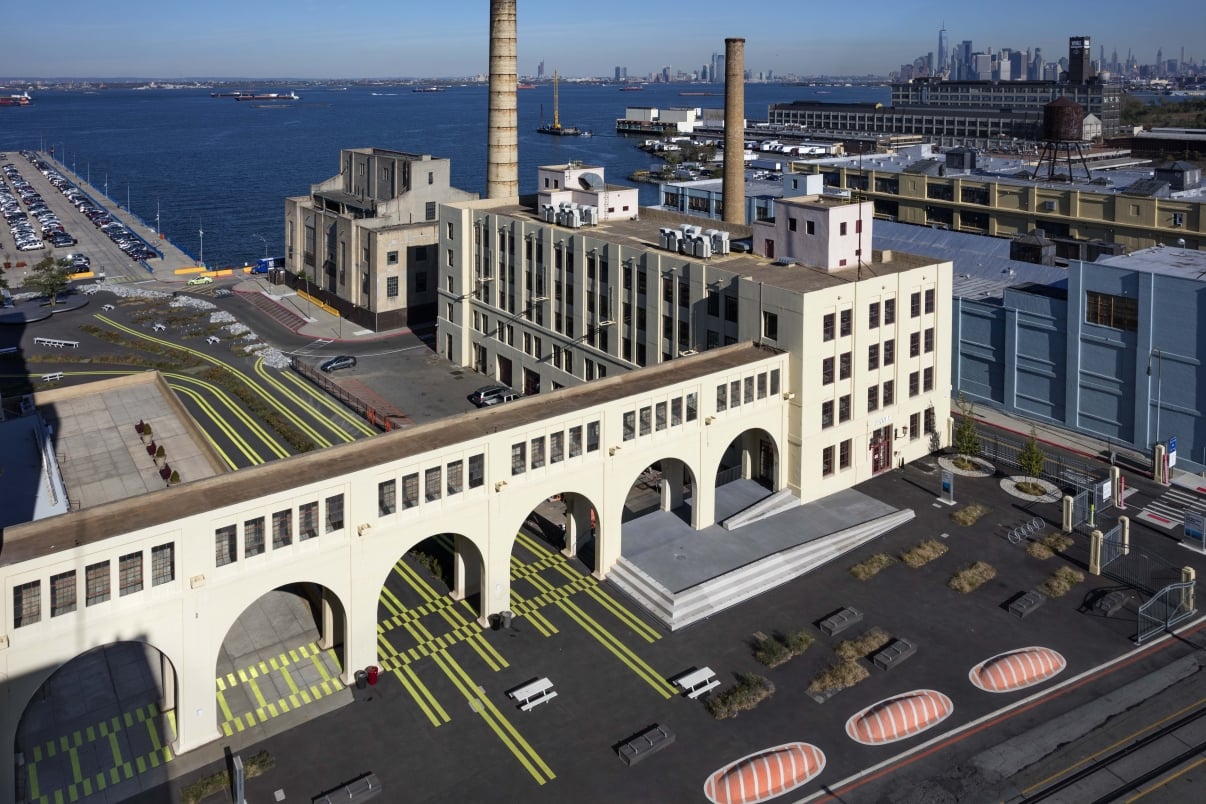 ANNEX — Food Manufacturing Hub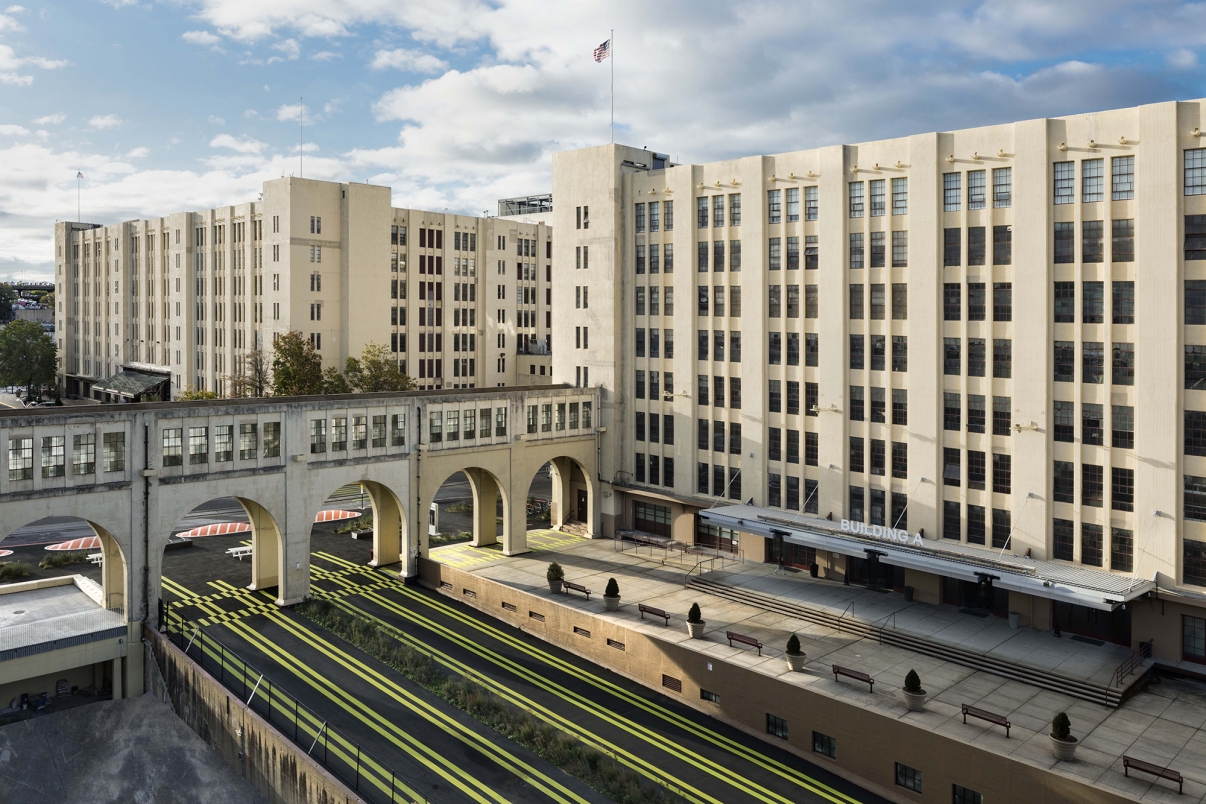 Buildings A & B
| Building | Floor | Space | Area (Sq. ft) | Possession | Term |
| --- | --- | --- | --- | --- | --- |
| Building A | Dock Level | Dock 4 | 11,000 | Immediate | 5-10 Years |
| Building A | Roof |   | 40,000 | Immediate |   |
| Building A | 4th Fl | 4N | 79,340 | Immediate |   |
| Building A | 4th Fl | 4O | 56,000 | Immediate | Negotiable |
| Building A | 5th Fl | 5O | 56,000 | Immediate | Negotiable |
| Building A | 5th Fl MicroHub | 5N-5 | 6,311 | Immediate | 5-10 Years |
| Building A | 6th Fl | 6O | 56,000 | Immediate | Negotiable |
| Building A | 7th Fl | 7L | 20,410 | Immediate | 5-10 Years |
| Building A | 7th Fl | 7N | 79,340 | Immediate |   |
| Building A | 7th Fl | 7O | 56,000 | Immediate | Negotiable |
| Building A | 8th Fl | 8O | 56,000 | Immediate | Negotiable |
| Building B | 5th Fl | 5F | 18,800 | Immediate | 5-10 Years |
| Building B | 5th Fl | 5H-8 | 2,160 | Immediate | 5-10 Years |
Amenities
BAT offers amenities and features to help businesses of all types thrive. From 24-hour security and outstanding transportation connections to childcare services, financial incentives, and workforce development programs. 
24-Hour Access & Security
Security staff oversees access to the complex and monitors the grounds 24 hours a day, seven days a week. What does this mean for BAT's tenants?
Flexible work/production schedules
No charges for after-hours use of elevators or loading docks
Employees have round-the-clock right of entry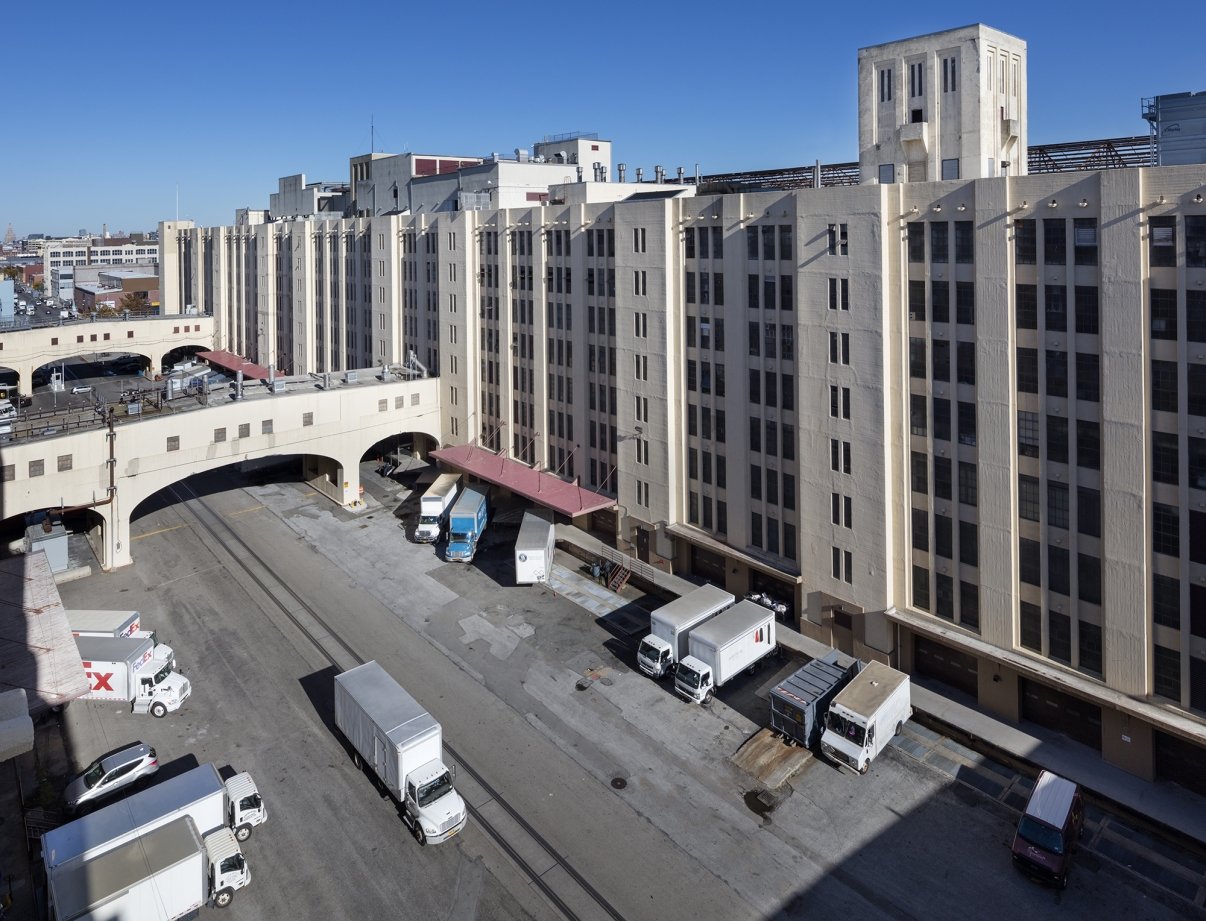 On-Site Day Care
The BATKids Center was the first daycare center in the city to be established in an industrial facility. The BATKids Center serves children age two to five. The center offers:
Four classrooms
An outdoor playground
Meals and snacks throughout the day
Affordable fees using sliding-scale rate based on each family's financial profile
Universal Pre-Kindergarten
In addition to the BATKids Center, BAT has a free, full-day, high-quality pre-K facility for all NYC residents. Learn more.
Exceptional On-Site Management
BAT's property management professionals ensure that the facility is run smoothly and that tenant needs are promptly addressed.
Other Employee Amenities
On-site restaurant
On-site parking
Nearby retail stores and dining
Attractive waterfront location with nearby recreation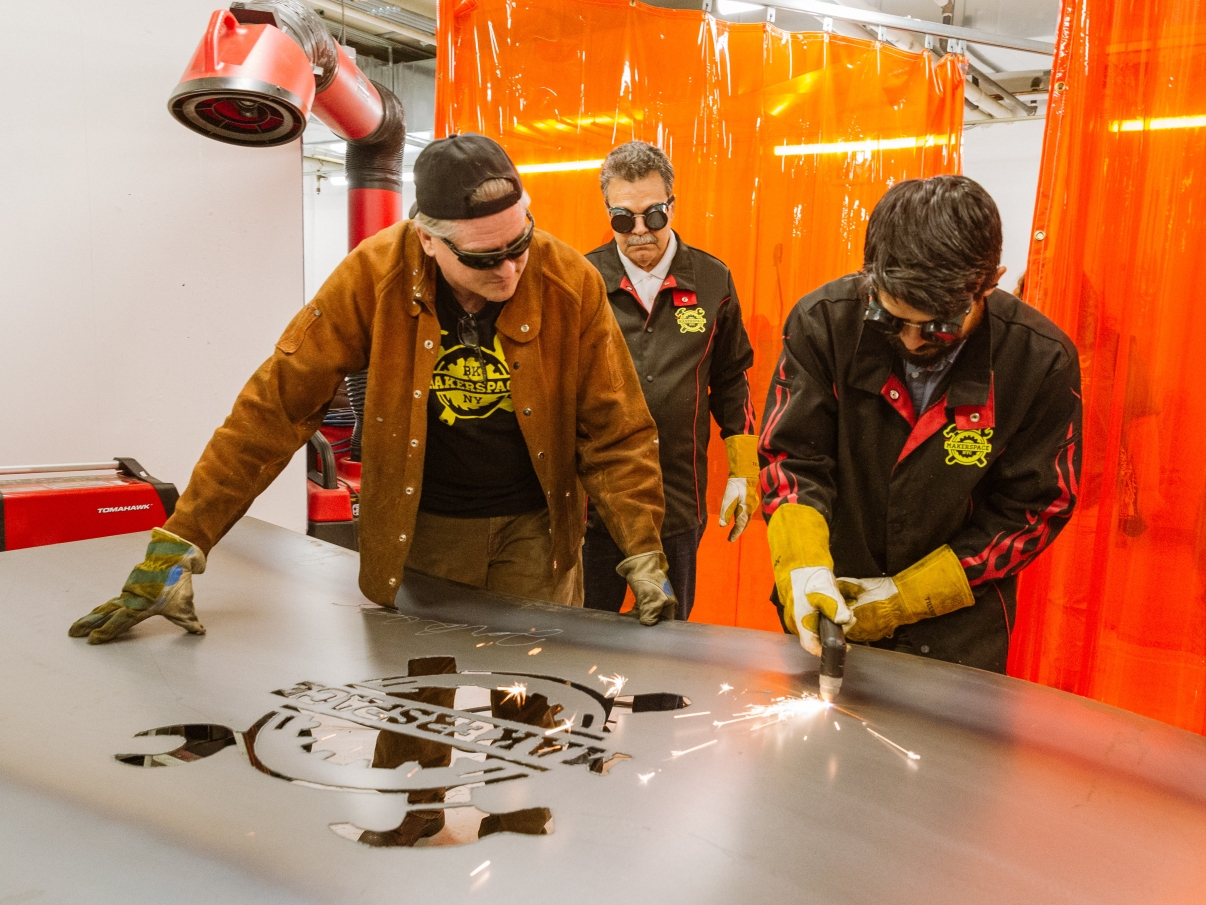 Workforce Development
BAT offers both workforce training and tenant growth opportunities, through:
Workforce1 Industrial & Transportation Career Center: An on-site workforce center that provides free consultations on a variety of matters, including labor placement, financial assistance, incentives, and legal assistance. Take advantage of free services offered by NYC Department of Small Businesses.
Futureworks Makerspace: A 20,000-square-foot advanced manufacturing center for entrepreneurs and small businesses to access high-tech equipment to launch and grow companies on campus.
Looking for a job at BAT? The on-site Workforce1 Industrial & Transportation Career Center provides free consultations on labor placement, financial assistance, incentives, legal assistance, and more.
Start Here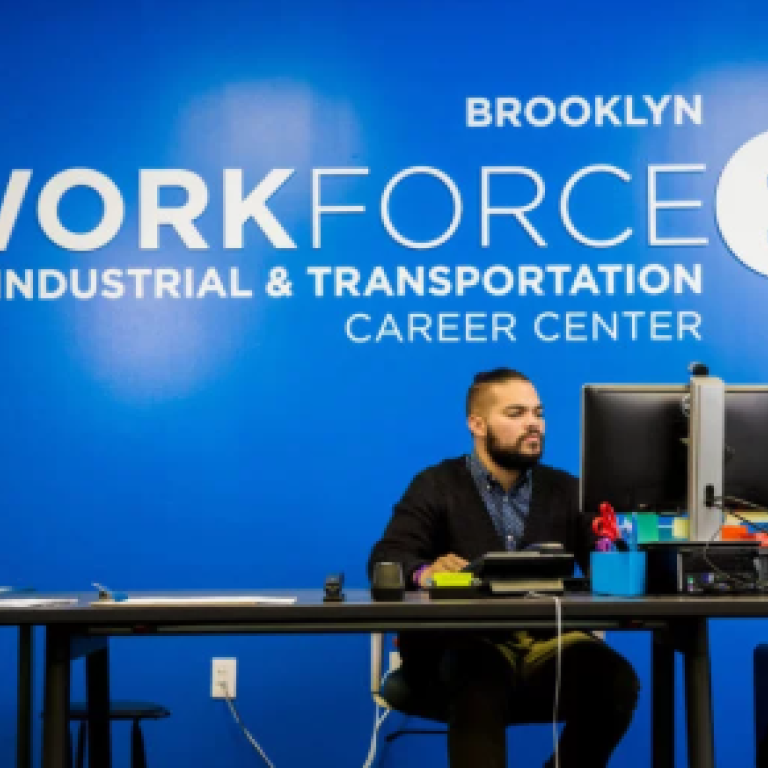 Financial Incentives
BAT is located in a state-designated Empire Zone and offers a variety of business incentives that can help qualified companies save money. Explore our resources to learn more about money-saving opportunities at BAT. NYCEDC can help determine if your company qualifies for valuable programs, including tax-exempt financing, employee recruitment and training services, and other business resources, including:
No Real Estate Tax: BAT is owned by the City of New York and currently exempt from real estate taxes.
Energy Discount Programs: NYCEDC works closely with New York City Department of Small Business Services, which administers numerous energy discount programs that may help your business operate more efficiently and productively.
The Relocation and Employment Assistance Program (REAP) offers business income tax credits for relocating jobs from outside of New York City or below 96th Street in Manhattan to designated locations above 96th Street in Manhattan or in one of the other four boroughs.
New York State Empire Zone Benefits: Empire State Development provides a variety of help to businesses, whether you are an international company considering a move to New York or a small-business owner wanting to access capital. It offers loans, grants, tax credits, and other financing and technical assistance to support businesses and encourage their growth within New York State.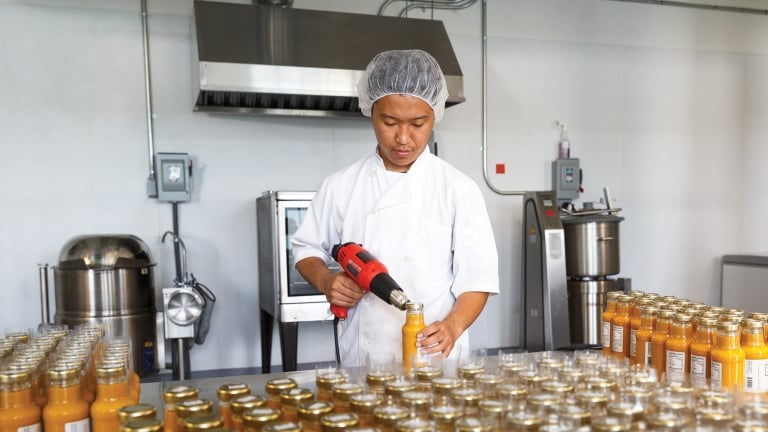 Business Incentives Guide
Learn about the variety of financial incentives and programs to help reduce the costs of doing business in NYC.
Learn More
No warranty or representation, express or implied is made as to the accuracy of the information contained herein and same is submitted subject to errors, omissions, change of price, rental, or other conditions, withdrawal without notice, and to any special listing conditions. Notwithstanding anything stated herein, all disposal of property is subject to and in accordance with Title 5-A of Article 9 and Section 2824(1)(e) of the Public Authorities Law added to such law by the Public Authorities Accountability Act of 2005 ("PAAA") of the State of New York.