A Home for Modern Manufacturing
Brooklyn Army Terminal (BAT) is the premier affordable hub for modern industrial businesses, entrepreneurs, and working families in NYC. Located on the Sunset Park waterfront in Brooklyn, BAT provides manufacturers with the tools and space they need to grow and succeed.
Space for Large and Small
BAT has spaces for tenants of all sizes, including large anchor tenants, growth-stage businesses, food manufacturers, and everything in between. We offer secure, longer-term leases, and more attractive rents than private property owners because of our commitment to creating jobs and retaining businesses in NYC.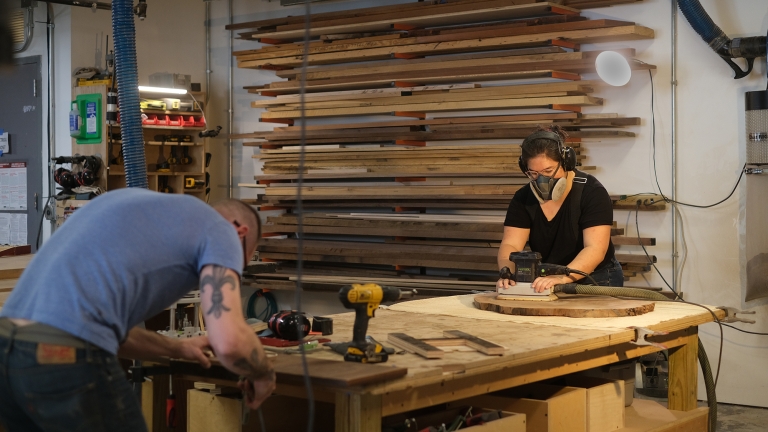 Lease at BAT
BAT offers its manufacturing tenants valuable advantages, from proximity to transit and logistics, to secure, long-term, affordable leases and a range of amenities.
Learn More
Community Through and Through
BAT isn't only a community of manufacturing businesses; it's a vital part of its local community and economy. The campus and its tenants partner with Sunset Park groups and organizations to train and hire local workers; and BAT hosts a variety of programs, including arts and cultural events, to bring tenants and the community together.
BAT's public waterfront space is open sunrise to sunset, 365 days a year.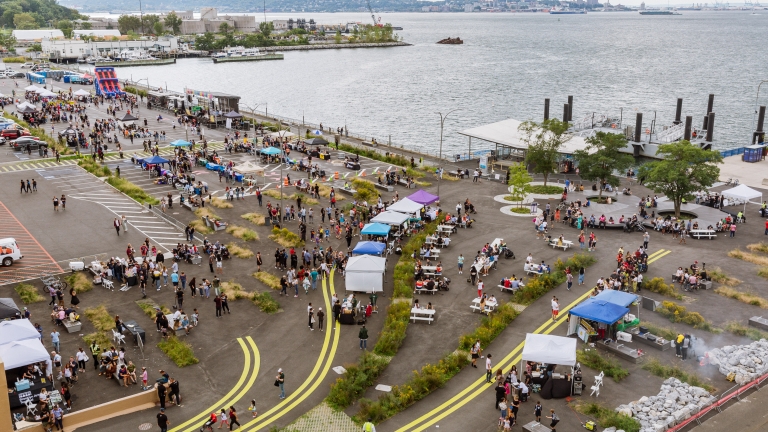 Visit BAT
Whether you're looking for space, a historical tour, or a stroll on the waterfront, see BAT for yourself.
Learn More
Events at BAT
Home to brand launches, block parties, trade shows, live shows, corporate events, and more, BAT is a unique industrial/waterfront venue for public and private events large and small. Whether you're looking to host a meeting or take in a film on the pier, explore the event possibilities at BAT.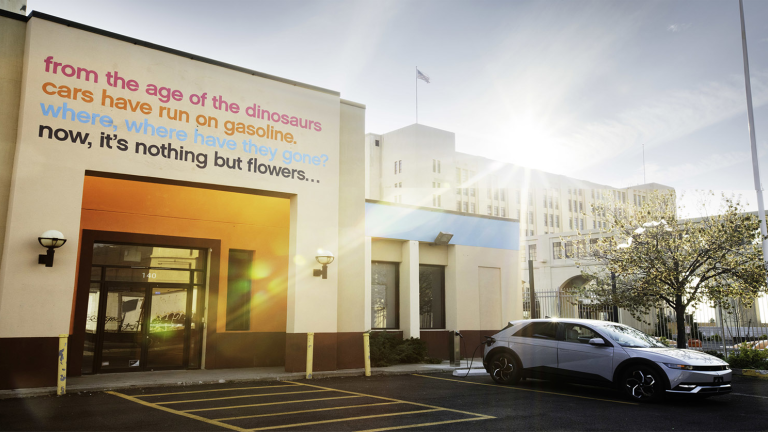 Pilots at BAT
Scale your climate tech company at BAT and access live, built environments like roofs, streets, and HVAC systems to pilot your products in NYC's complex urban environment
Learn More