NYCEDC Stories
Setting the Stage: The Made in NY Campus and the Future of an Industry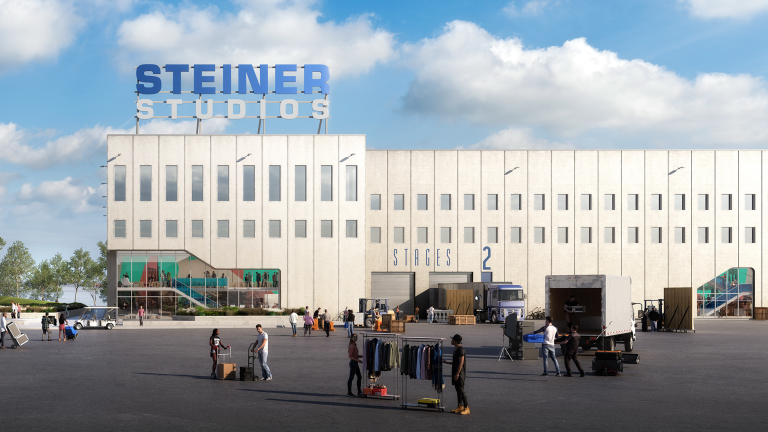 The campus will be more than just a media production hub in Sunset Park; it will bring an investment in the local workforce, and advance equity and diversity in the city's media industry.
This summer, we joined the Mayor's Office of Media and Entertainment (MOME) in announcing the selection of Brooklyn-based Steiner Studios as the developer and future operator of a new film and soundstage facility at the Made in New York (MiNY) Campus in Sunset Park.
The announcement laid out Steiner's plan for a state-of-the-art film, tv, and media production hub that will bring jobs, training programs, internships, resources for nonprofits, and more to Sunset Park. But the plan will also serve a broader purpose: to advance equity and diversity in New York City's media and entertainment industry, an industry where many jobs offer higher wages but do not require a college degree. Through focused internships, training programs, and other pathways, these jobs should and can be accessible to more New Yorkers.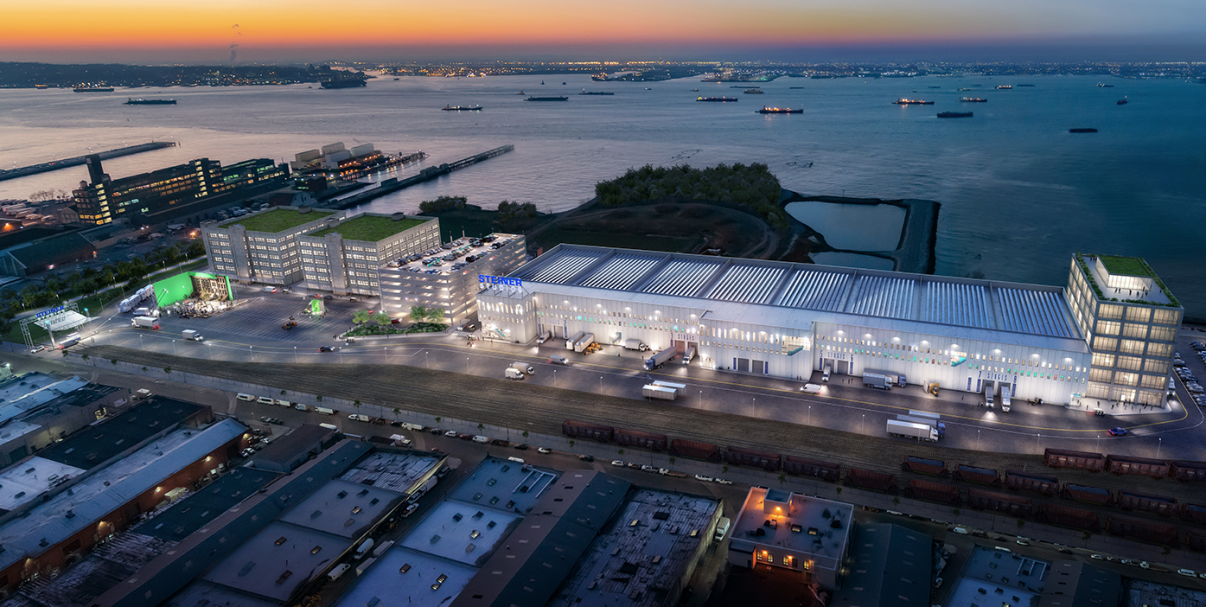 A Production Hub and a Park
First, the basics: The facility will be a 500,000-square-foot film and tv production hub including eight new soundstages and gut-renovations of two historic buildings. All of this will be part of the MiNY Campus at Bush Terminal, where it will join an upcoming Garment Manufacturing Hub and other light manufacturing uses.
The plan also includes funding for the long-awaited construction and opening of an additional 2.5 acres of public open space in Bush Terminal Piers Park next to the campus, along with a playground and annual funding for recreational programs.
Advancing Equity and Investing in the Local Workforce
Beyond a state-of-art facility, and completion of the park, the production hub will bring jobs, to the tune of 2,200 permanent jobs in the production industry plus 1,800 more during construction. And the jobs themselves are just the beginning of a true investment in the future of the local workforce, and in advancing diversity and equity in media and entertainment in NYC. It's an investment that's part of a concerted effort by NYCEDC and the City to create greater access to the growing industry.
Before the COVID-19 pandemic, NYC's film and TV production was at a historic high, generating over $60B in direct economic activity. And this has been increasing over the past several years. During the 2019-2020 season, there were nearly 80 tv shows (an all-time high) and 300 films shot in the city. It was an industry with more than 100,000 jobs in 2019, with an average wage of more than $120,000. These productions also support local small businesses in other industries—including florists, caterers, and lumber yards.
This production hub will expand diversity and inclusion in the film and television industry, while generating local economic activity, opportunity, and job creation in South Brooklyn. Steiner Studios has a tremendous track record.
Nydia M. Velázquez
US Congresswoman
And through a combination of existing programs and new local initiatives unique to this project, the production hub will bring more New Yorkers into the fold of the industry, largely through opportunities for those who live Sunset Park itself.
The investment includes:
Expanding MOME's highly successful Made in NY Production Assistant and Post-Production Training Programs to advance opportunities in media and entertainment to New Yorkers from diverse communities
Funding over 10 years for a nonprofit supporting gender equity, diversity, and inclusion in the NYC film and television production industry
Long-term free office and/or classroom space for one or more nonprofits that advance racial equity, diversity, and inclusion in the production industry
A new local program for high school students to train for jobs in the production industry, plus school-year and summer internships
The recruitment of qualified candidates from the local community through NYCEDC's HireNYC program
An M/WBE participation goal of 25% for the construction of the campus
This work continues Steiner's commitment to equity and the local workforce, which it has demonstrated for the last 16 years as a soundstage developer and operator at the Brooklyn Navy Yard, through the company's hiring practices and active involvement in training and educational programs.
Building a Stronger Industrial Community in Sunset Park
The MiNY Campus will be joining an industrial community in Sunset Park, made up of several properties that represent NYCEDC's and the City's investment in making the neighborhood a center of modern industry and accessible jobs. The campus will join the Brooklyn Army Terminal, with its 100+ manufacturing businesses and thousands of jobs, and nearby South Brooklyn Marine Terminal with its recent public and private investments to transform it into a port for offshore wind and support hundreds of local jobs.
Bringing Bush Terminal to life as a contributing member of Sunset Park's economy and community was the plan the City put forth with the vision for the MiNY Campus in 2017. And we've worked to ensure that the path forward has remained true to this vision—from the initial RFP seeking a developer in 2018, through negotiations with respondents, input from the community, and ultimately the selection of Steiner Studios.
Explains Julie Stein, Senior Vice President at NYCEDC, "As a mission-driven landlord, we were focusing on finding a private developer that could deliver not only jobs but also some huge benefits for the community and for the industry as a whole."
What's Next
There's still much to be done and we'll being doing it with the Sunset Park community—from designing the playground, to identifying and selecting nonprofits and training and educational programs to turn commitments into reality. To learn more about the project and how to get involved, contact [email protected] or [email protected].