News
New York City Celebrates Manufacturing in October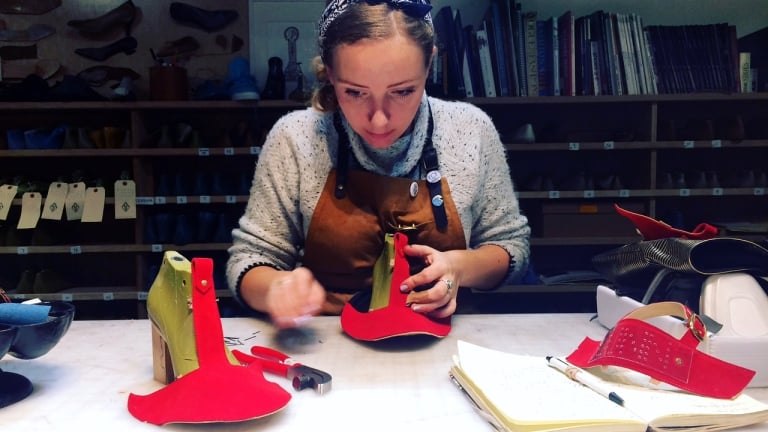 Since 2012, the first Friday of every October has marked "Manufacturing Day" – an opportunity to celebrate the modern manufacturing industry and showcase its work, career pathways, and educate the next generation.
New York City is home to a robust manufacturing industry, including traditional manufacturing businesses and those revolutionizing the industry via advanced technologies like 3D printing and robotics. Manufacturing in NYC intersects with many other industries, including food production, design, fashion, and emerging sectors. The City is investing in the industry through funding, infrastructure, and talent development.
Here's how we're celebrating manufacturing this month:
1. Kicking Off Manufacturing Day at the Brooklyn Army Terminal
This year's Manufacturing Day fell on October 4, and we celebrated with a full day of events and activities at the Brooklyn Army Terminal (BAT). To start, the NYC Department of Small Business Services' Manufacturing and Industrial Innovation Council (MaiiC) hosted "Manufacturing Green Technologies," to familiarize young people with the industry and the opportunities it presents. The event consisted of a panel discussion featuring a student speaker from BronxWorks, and the leaders of the companies Lee Spring, GroupHugTech, Cyklr, and Therm, all discussing the connection between manufacturing and the development of clean, sustainable, and resilient technologies—and how manufacturing companies can connect the important work they're doing with the next generation of talent. Following the panel, student attendees participated in a job fair with companies like MFactory and IEH, then concluded the day with tours of tenants at BAT, including the Konery, Lowercase, FAB SCRAP, and Makerspace NYC to see firsthand how these products are made.
Manufacturing Day at BAT closed with the FutureworksNYC: Party of the Future, the final celebration of the 2019 Incubator cohort at Futureworks NYC. More than 40 hardware startups showcased their products and businesses to the 300+ New Yorkers in attendance—from companies reimagining the future of solar power, electric cycling, infrared vision, sustainable food, and more.
2. Investing in Fashion Manufacturing
On October 3, in partnership with the Council of Fashion Designers of America (CFDA), we announced the $14 million expansion of the Fashion Manufacturing Initiative (FMI). The expansion of the initiative includes the introduction of the Local Production fund, a new pilot grant program available to all NYC-based fashion manufacturers that will match US designers with NYC-based manufacturers. In addition, CFDA will partner with Industrial Sewing and Innovation Center to evaluate and recommend customized programs for NYC's workforce needs by engaging local community-based organizations.
3. Exploring with Open House New York
Each year, Open House New York Weekend welcomes New Yorkers inside hundreds of sites across the five boroughs. In addition to historic buildings and architectural wonders, New Yorkers are invited to visit manufacturers around the city as part of "Factory Friday," a partnership with Made in NYC, during which the manufacturing community opens its doors to the public. On Friday, October 18, more than two dozen manufacturers will offer tours and insights into how everything from clothing to furniture is made right here in New York! Advance registration is required.
4. Experiencing Made in NYC Week 2019
Made in NYC Week, taking place from October 3–18, recognizes the city's vibrant manufacturing community by highlighting products that are made here. The first-ever brick-and-mortar Made in NYC Pop-Up features Made in NY Fashion designers, with over 20 free tastings, panel discussions, and more. The pop-up is open daily October 11–17 from 11 am-8 pm at 323 Canal Street in Manhattan. The week culminates with factory tours hosted by Open House New York on Friday October 18. View the full schedule here.
5. Connecting Art and Industry
From October 18-November 22, visit the Brooklyn Army Terminal to experience a contemporary art exhibition, "When Artists Enter the Factories," exploring the segregated, yet inseparable relationship between manufacturing and artmaking. Presented at the iconic BAT Atrium, the exhibition also draws inspiration from "Terminal New York," a large-scale exhibition held at BAT in 1983. "When Artists Enter the Factories," featuring work from 16 artists from NYC and around the world, is free and open to the public.
To learn more about New York City's manufacturing industry, click here.